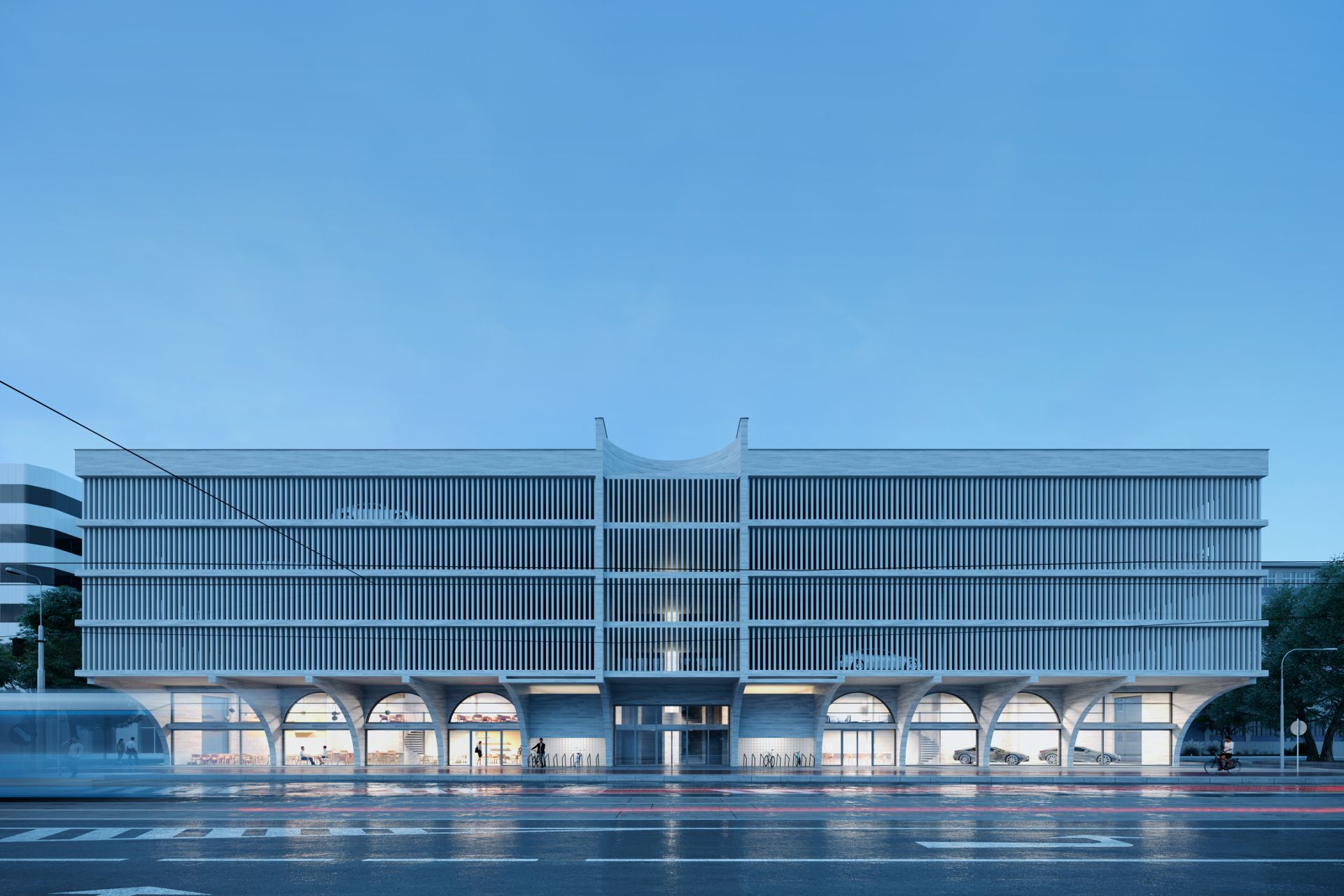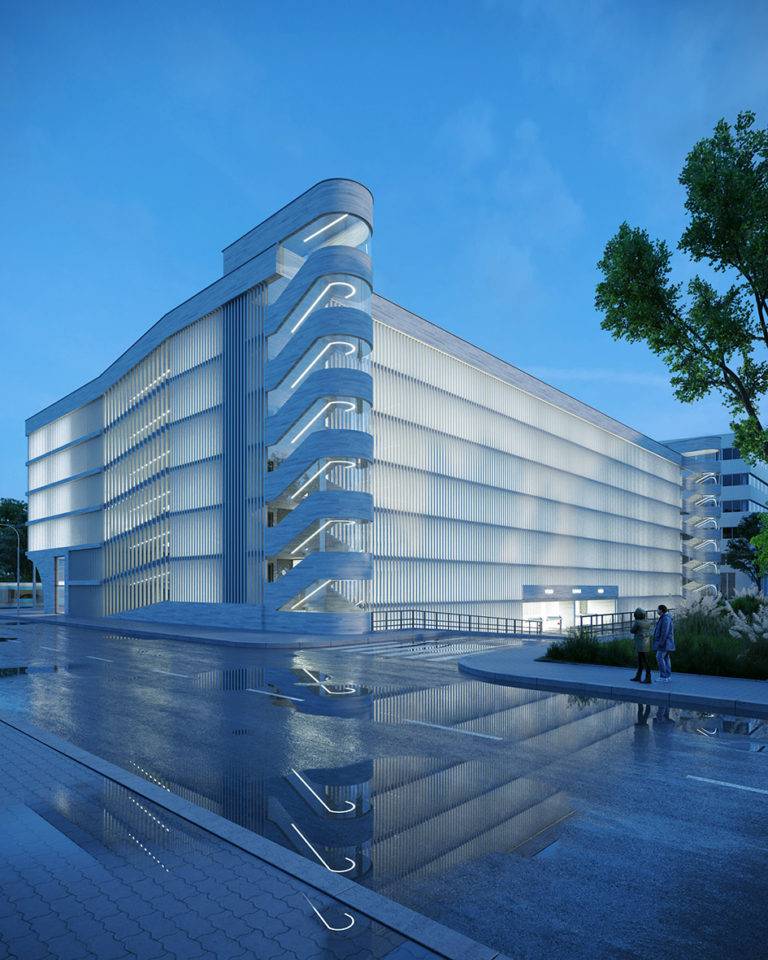 ARCHITECT
Ing. arch. petr Stojanov
Ing. arch. nikolaj Stojanov
Year
2020
project fase
study
location
OSTRAVA
VISUALIZATION
monolot
Architecturally, the proposed building is designed as one compact unit. The ground-floor part facing the main street, forming the commercial parterre, is architecturally distinct from the rest of the building and enlivens it, while at the same time the structure with arches creates distinctive architectural elements and lightens the whole building. The façade surfaces are designed in exposed concrete and the individual horizontal and vertical elements, with their proportions and uniform colouring, give the building order, elegance, a unifying expression and a finer scale. In terms of colour, the façade is entirely spare, with an attempt to work only with form, a minimum of materials and simple detailing.The remainder of the site is designed as public parkland, divided into three different play zones. The centrepiece of the newly created park is a residential staircase with a water feature and quarter-circle seating.