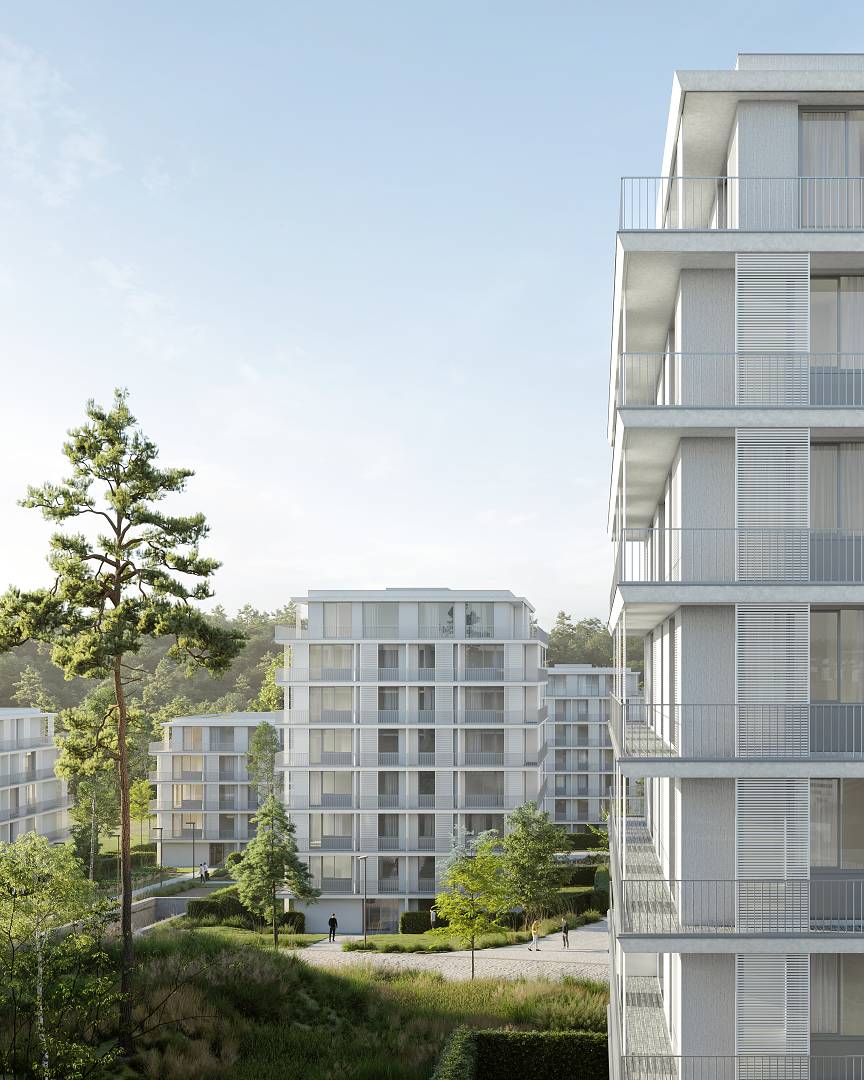 ARCHITECT
Ing. arch. Nikolaj Stojanov
Ing. arch. Petr Stojanov
ing. arch. ondřej falc
   ing. arch. lucie kokorevová
year
2020

PROJECT PHASE

study

LOCATION

PRAHA JINONICE

visualization
monolot
The proposal is divided into 2 parts, which are separated by an access road – a residential zone. This division creates 2 operationally separate units and thus respects the phasing of the project. Typologically, all buildings in the inner part are designed as point houses with variable heights from 4 to 8 storeys. The northernmost building, a linear pavilion, acts as a counterpart to these vertical houses, forming an acoustic and visual barrier.