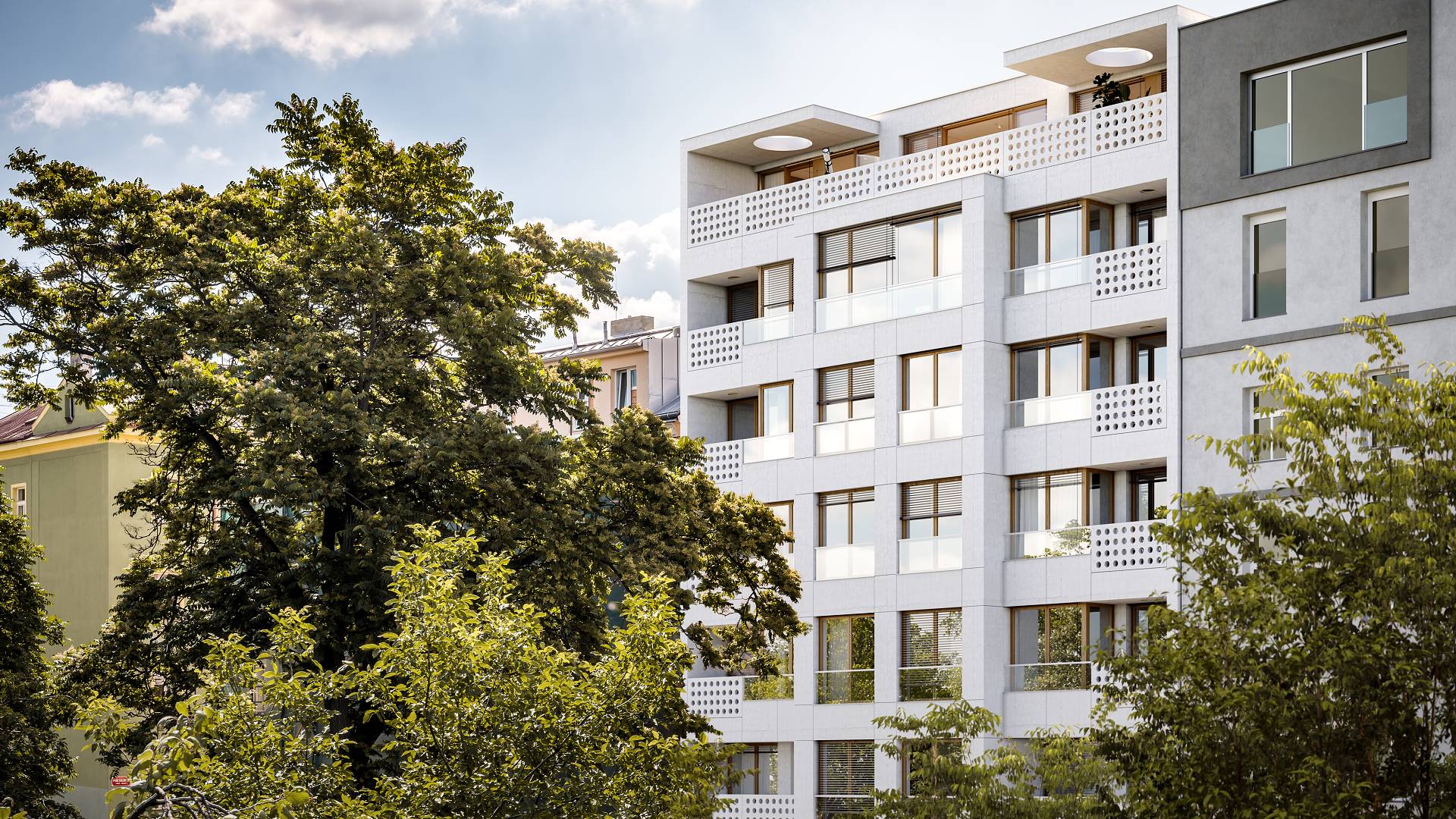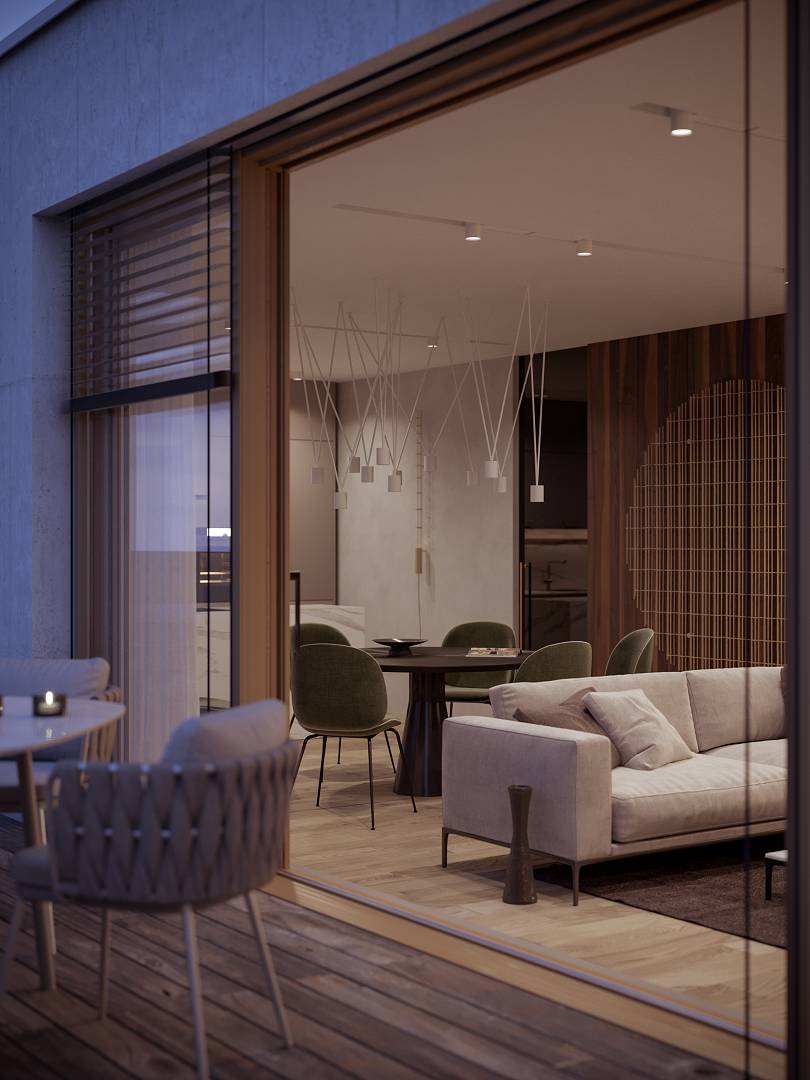 ARCHITEcT
ING. ARCH. petr STOJANOV
ING. ARCH. nikolaj STOJANOV
YEAR
2018
PROJECT PHASE
study
LOCATION
Praha
visualization
monolot
The new construction of the apartment building in the gap respects and complements the existing block of flats in terms of height level and urban structure of the site. The risalit rising from the second to the sixth storey was allowed to speak to the street by the pure expression of the white volume of the mass, phrased by a row of square French windows. The representative symmetrically composed front façade facing Kotlaska Street is articulated by regular window openings and loggias. The courtyard façade is also designed symmetrically, but in a much simpler way, a distinctive element being the balconies located from the 3rd to the 6th floor. The façade cladding consists of prefabricated panels of white concrete suspended on steel anchors. The building is designed with a flat roof with an attic and on the 7th floor the mass of the house is completed with a concrete roofed terrace with circular cross-sections. The balcony and loggia railings are made of a combination of precast concrete blocks also with circular perforations in combination with a simple glass railing.