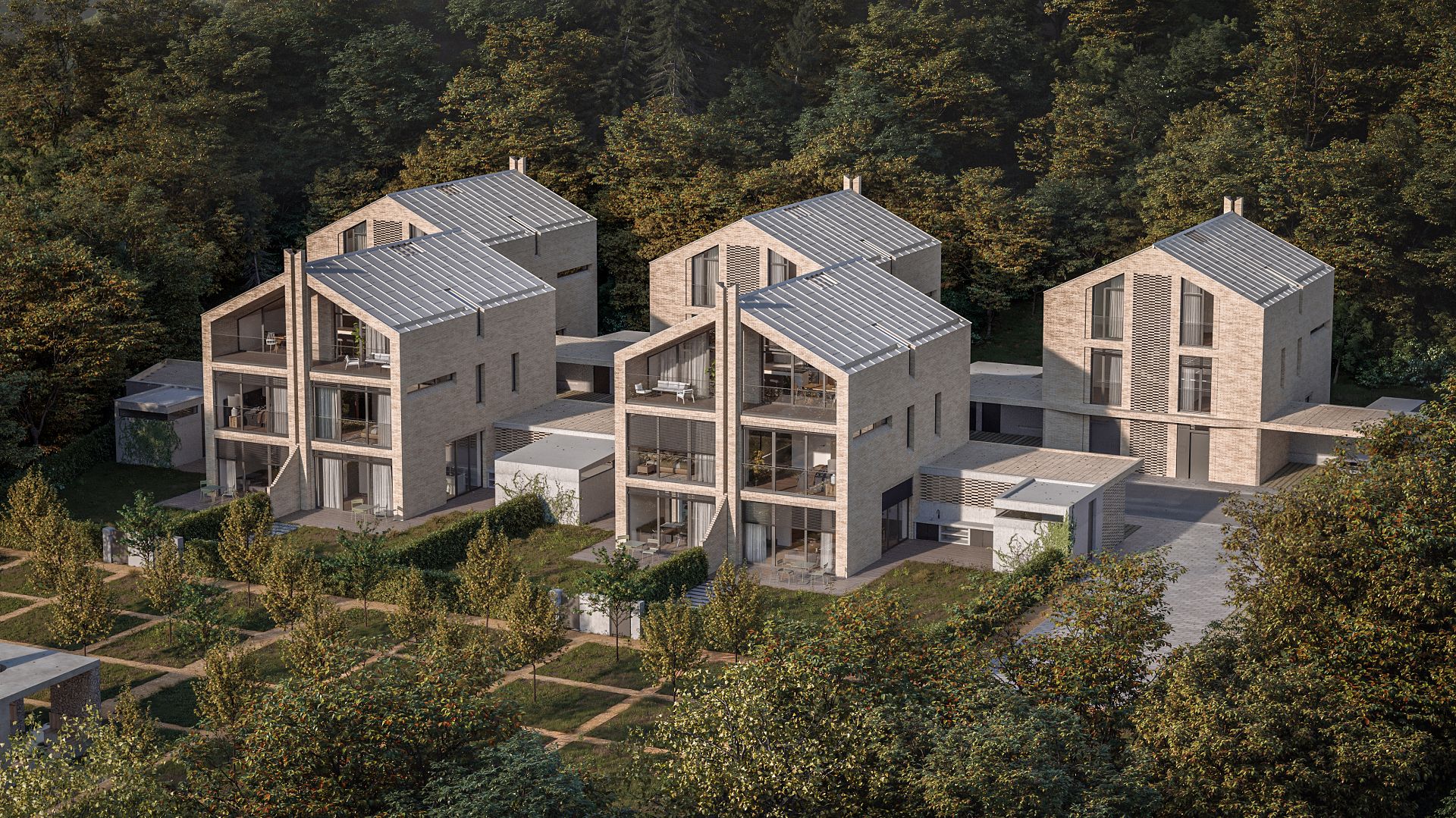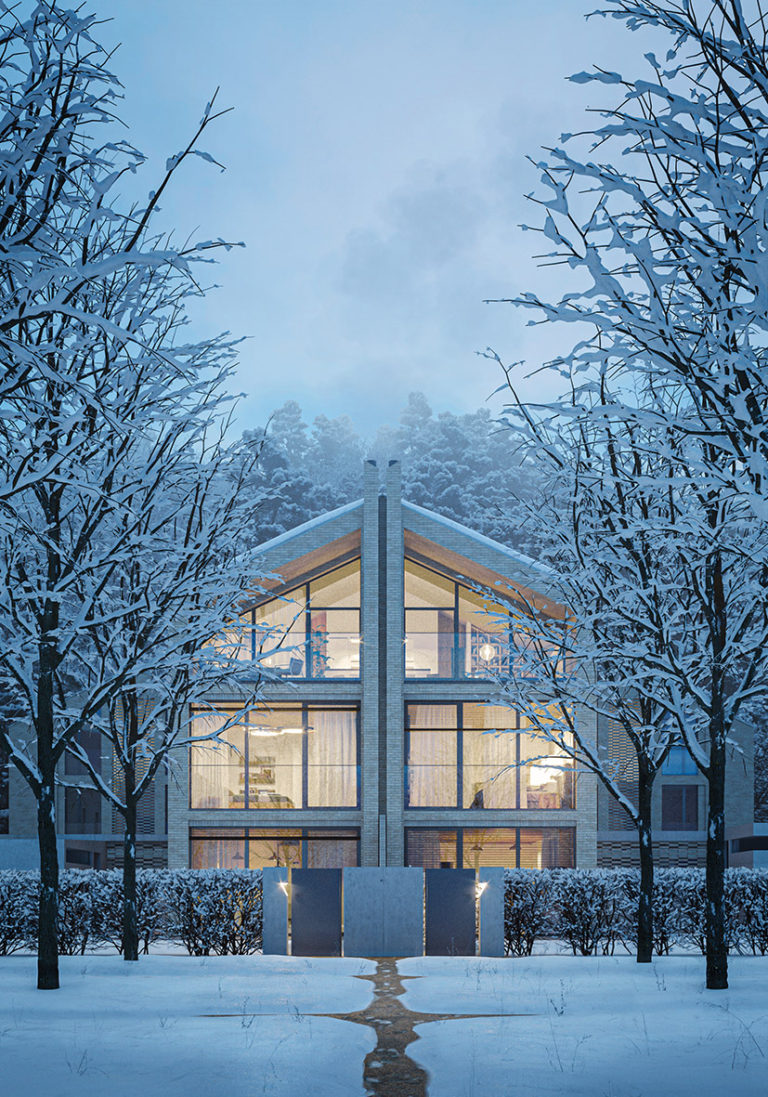 ARCHITECT
ING. ARCH. petr STOJANOV
ING. ARCH. nikolaj STOJANOV
YEAR
2020
project phase
study
LOCATION
Praha radotín
visualization
monolot
The aim of the architectural design is to create a coherent development of family houses adjacent to the existing Slavičí Street while respecting the boundary of the nature reserve. The result is five identical two-storey buildings with a rectangular attic and a simple gable roof. The overall intimate character is enhanced by the choice of brick cladding and the use of colours in soft earth tones, emphasised by dark elements of the metal structures. the facades are symmetrical, the vertical articulation of the volcanic façade is emphasised by lowered window sills and the choice of glass balustrades. The use of 'perforated' cladding, which is used on both the façade and the car park shelters, is an interesting enlivenment. A perfect connection with the exterior, including views of the surrounding forests, is made possible by the all-glass courtyard facades, which recede in the attic to create a living loggia. The space between the buildings is used for practical garden houses connected to a summer kitchen with a terrace. The terraces themselves also continue into the courtyard gardens of each house, allowing for pleasant private outdoor seating for the residents. Each house contains three three-bedroom units, two of which are duplexes and one across the entire attic.