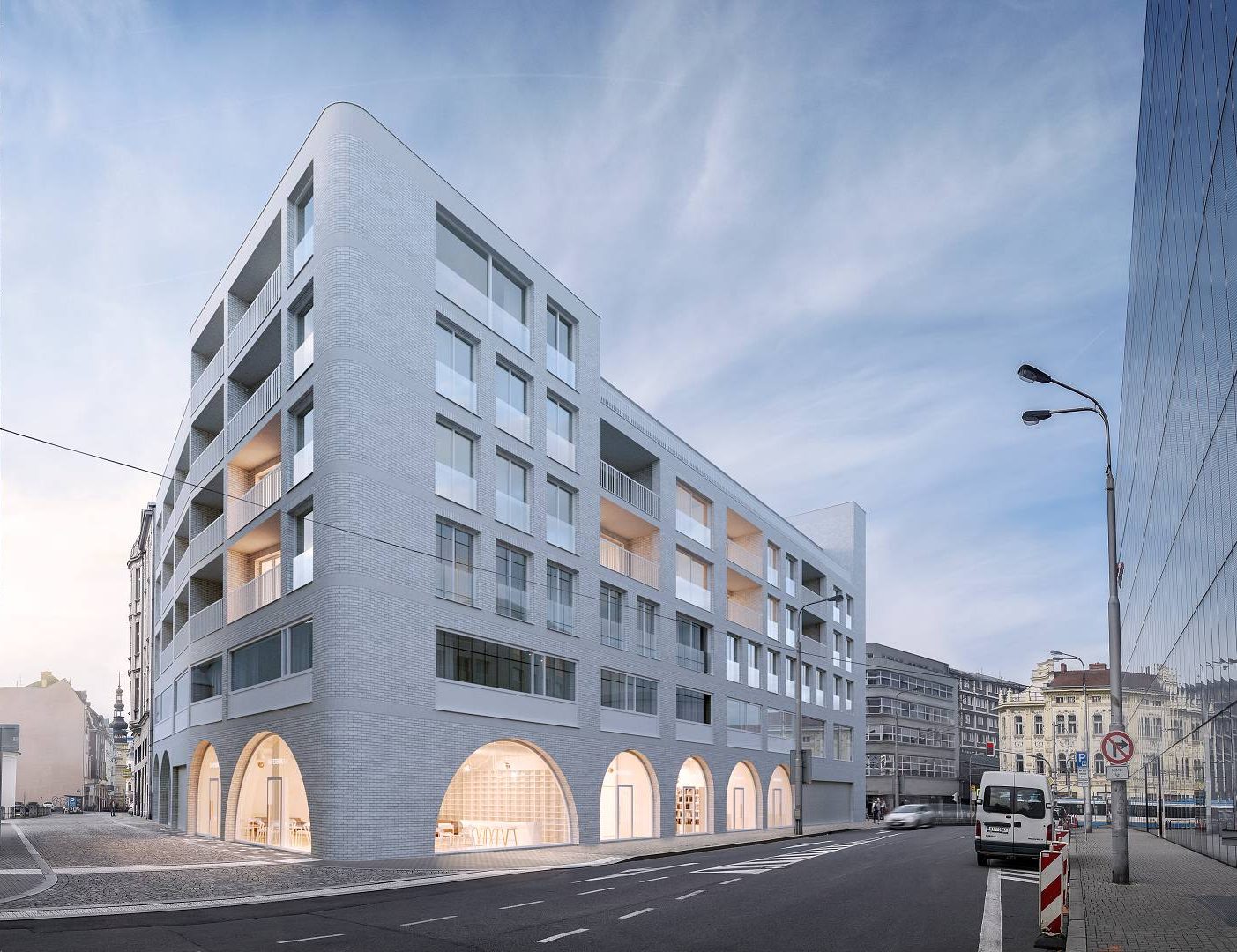 ARCHITECT
Ing. arch. petr Stojanov
Ing. arch. nikolaj Stojanov
YEAR
2018
PROJECT PHASE
study
LOCATION
Ostrava
visualization
monolot
The proposal deals with the complementation of the existing block development of apartment houses, bounded by Kostelní, Biskupská and 28th October streets in Ostrava, with the aim of creating an urban multifunctional building with a lively ground floor, corresponding to the city centre. With its more substantial architecture, the building forms a good front between the historic centre and the new architecture outside the city gates. Architecturally, the multifunctional house is designed as one complete building. The façade is differentiated in shape and expression in the individual functional parts of the building, i.e. the ground floor, the administrative part and the remaining residential floors. In terms of colour, the façade is very modest with an attempt to work only with shape, material and detail.