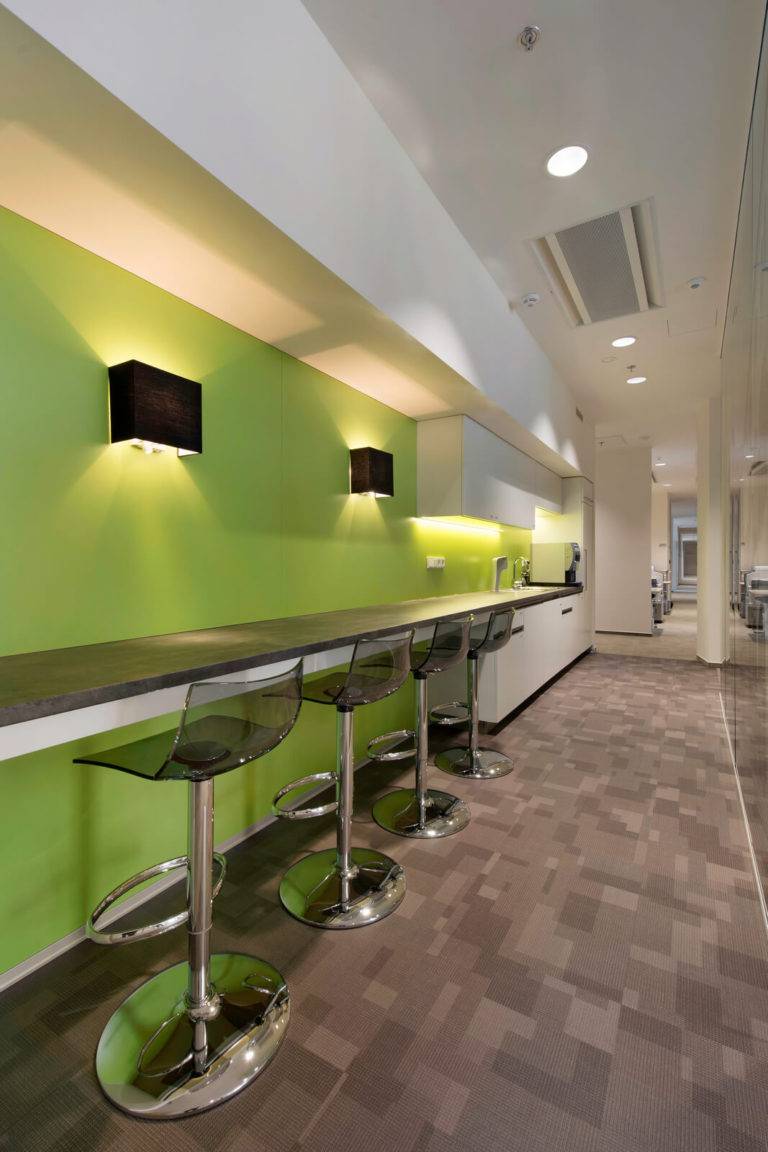 | | |
| --- | --- |
| ARCHITEcT | Atelier Kunc Architects |
| projects | stopro architects |
| year | 2014 |
| project phase | realized |
| location | Praha |
| photographer | ing. jiří beran |
The purpose of the investment project is to build new office space and its facilities into the existing Florentina office building. The extension of the office space for the tenant Havel, Holásek & Partners is located in the western part of the 6th and 7th floor. According to the tenant's requirements, the layout of these floors has been modified to create separate offices with approximately two workstations, as well as meeting rooms, reception, special secure meeting room, main and tea kitchens, including secondary and technical areas such as copy centres, servers, storage rooms, reception, cloakrooms, etc. In place of the reception in the 7th floor lobby area, there is an information board and the tenant's logo.
Our task was to find out the requirements of the tenant and the architect and to confront these with the technical possibilities of the building. To give each requirement a specific technical solution and then to incorporate these requirements into the documentation so that they are in line with the necessary technical equipment of the building and the premises.
In addition to normal office space, the tenant also has special spaces with requirements for higher security (secure and safety rooms), acoustic comfort, static load on floors, divisibility of spaces or provision of cooled rooms, e.g. for AV equipment, etc.
The extent of the modifications was so substantial that all the wiring above the ceiling and in the floor was completely relocated within the space, even necessitating the relocation of the main professional routes. The location of some special operations, e.g. server rooms, secure rooms, also required an impact on the building's wiring.
As part of the construction readiness for the tenant, a pre-agreed range of reinforcements and terminations were incorporated into the documentation to ensure continuity with specific parts of the interior, which were supplied by the tenant themselves. The individual spaces have, as a result, a bespoke solution for all structures including soffits and the positioning of end elements in the soffit walls and floor. And the same goes for the range of technical equipment, from the design of air and cold quantities, water and sewer connections, artificial lighting, sprinkler heads, card entry, CCTV, information panels, booking system, electrically operated roller shutters, floor box equipment, back-up sockets, data sockets, AV sockets, STA sockets, etc. in one coordinated whole.