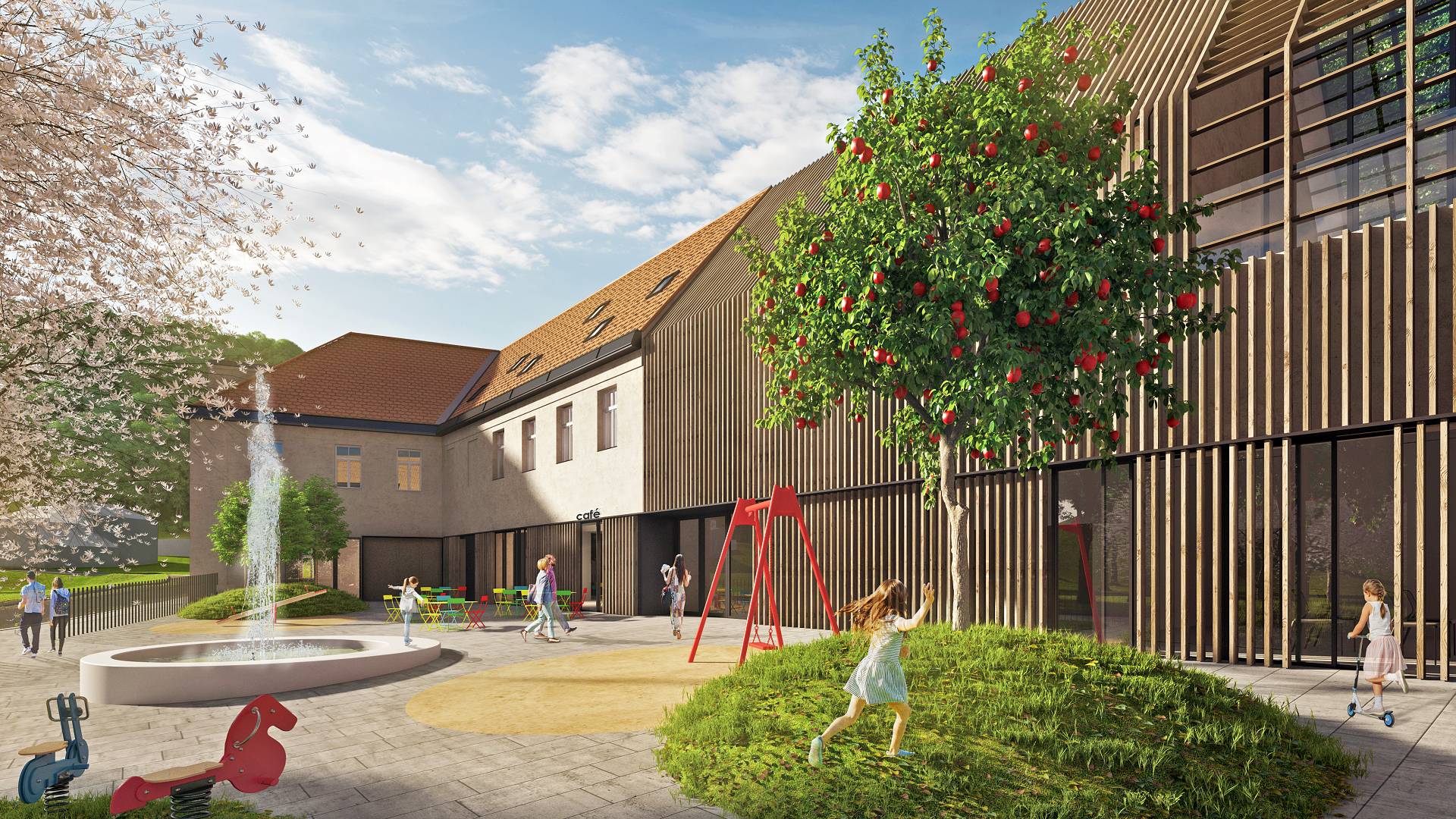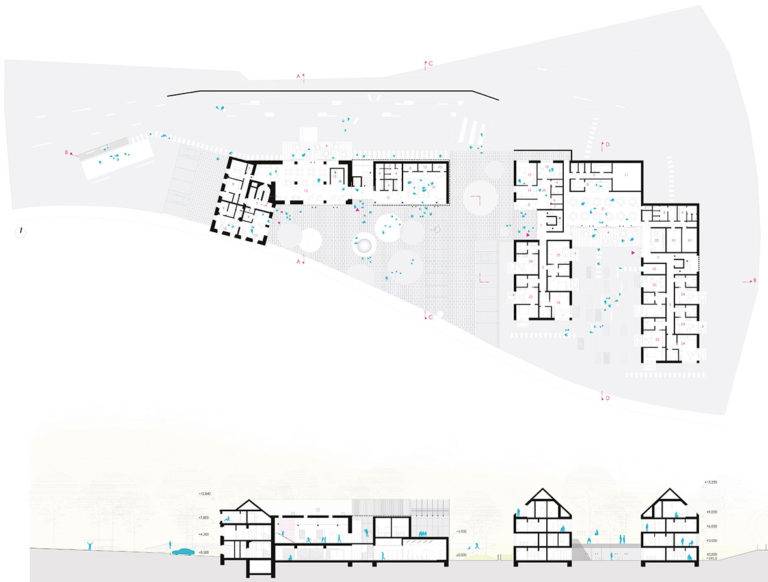 ARCHITECT
Ing. arch. petr stojanov
Ing. arch. nikolaj stojanov
Ing. arch. lucie kirovová ph.d.
Ing. arch. Šárka Kubátová
ing. arch. tereza dufková
YEAR
2018
PROJECT PHASE
study
LOCATION
Praha – dejvice
visualization
ING. ARCH. ONDŘEJ TEPLÝ
The main aim of the design was to create a lively and diverse space suitable for intergenerational meetings and children's play – a new local centre for the elderly and local residents. The area in front of the historic building of the Dressmaker's House has been transformed into a square with a fountain, café, trees and swings, which is open to the public at certain times, as is the whole area, where, for example, locals can meet seniors for a game of pétanque in the orchard. The 20th century east wing is proposed for demolition and the historic footprint of the original barn is occupied by an extension housing a multi-purpose hall linked to the café in the historic wing and a community greenhouse on the second floor where children can learn gardening from seniors. 
The simple mass of the extension continues its morphology to the original building, whose central wing is visually extended. Around the square are concentrated all the small services, primarily intended for the elderly, but which can also be used by local residents (e.g. hairdressers, surgeries, etc.). The new building of the senior centre is designed in two elementary masses with a gable roof referring in its morphology to the surrounding original buildings. The buildings are interconnected by a dining room overlooking the opposite slope and a community garden, which is partially separated from the square by the new mass, creating a more private space. In addition to the dining area, seniors can meet in the community rooms located in the south gables of the attic.