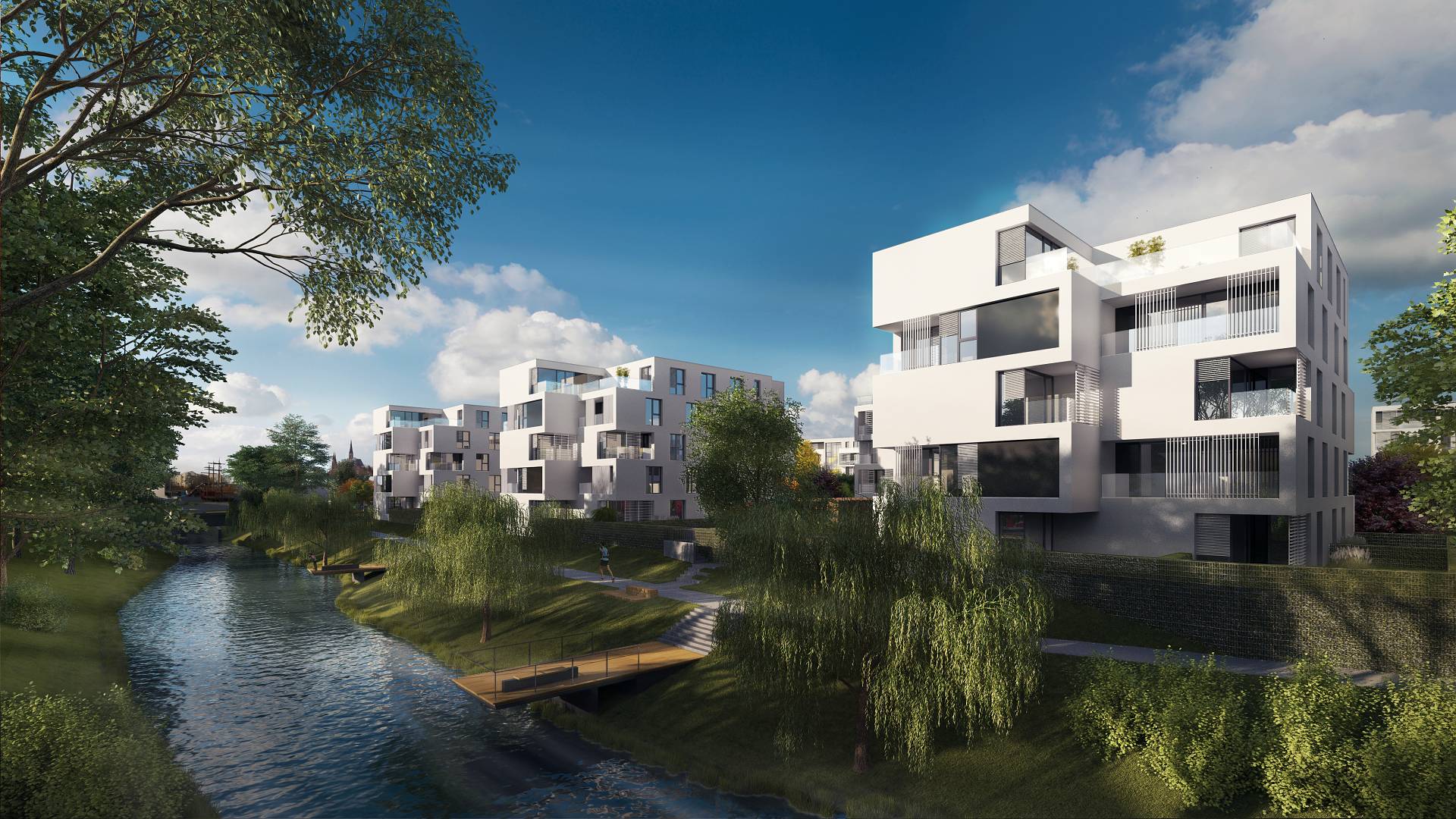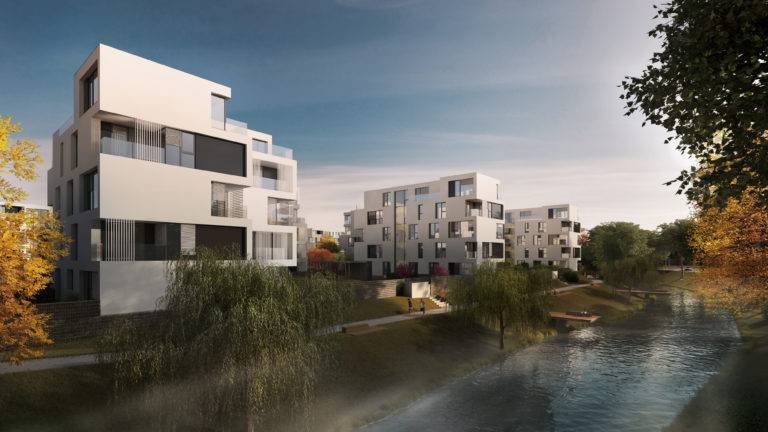 ARCHITECT
Ing. arch. Nikolaj Stojanov
Ing. arch. Petr Stojanov
Ing. arch. Lucie Kirovová,Ph.D.
Ing. arch. Šárka Kubátová
Ing. arch. Tereza Dufková
YEAR
2017
PROJECT PHASE
in construction
LOCATION
olomouc
visualization
ing. arch. ondřej teplý
The aim of the architectural design was to create a timeless and unique home, characterized by clean design, high quality materials and attention to detail. The complex consists of four different types of houses arranged in three blocks around a central park. Two of the blocks are situated along the banks of the Mlýnský Brook to the south and north of the bridge connecting the peninsula with the Swiss Embankment, while the third block follows the line of the Morava River. The white facades of the houses alternate with recessed loggias, projecting balconies and spacious roof terraces. Large windows add lightness to the facades and pleasantly illuminate all living rooms. Distinctly glazed staircase walls bring airiness and natural daylight.
A large part of the ground floor apartments have their own front gardens. There are communal gardens and discreetly enclosed semi-private squares between the neighbouring houses. The apartments on the higher floors offer eye-catching views of the park, the river or the historic centre.